The only direct to CNC cabinet manufacturing software that is integrated with ProKitchen, giving you access to thousands of designers to market your custom cabinetry!
Turn ideas into reality with CabBuilder's innovative software for cabinet production.
Create and manage your custom cabinetry libraries. Create lists of fully customized cabinetry products – every detail is covered!
View and work on custom projects using CabBuilder's dynamic design tool. CabBuilder features a real-time 3D design rendering window giving you instant visual feedback as you edit your project.
Generate full cutlists and comprehensive reports. CabBuilder produces comprehensive cutlists and detailed documentation directly from your custom designs. Our software makes pricing and other high-level manufacturing decisions easier than ever.
Optimize cutlist In seconds. CabBuilder nests your cutlist onto panel stock in seconds, optimizing your usage of material and giving you the most effective cuts.
Manage your cuts from beginning to end. Keep track of your cuts and mark deficient materials for re-nesting to reliably execute your job to its end. 
Generate labels for part organization. Download and view labels created for each part to be used with anything from the most complex automatic labeler to the simplest, venerable marker. 
Convert drawings to machine program codes in seconds. CabBuilder uses a design and nests its cutlist to generate your CNC's required codes with just a few clicks. Start manufacturing your custom cabinetry without fuss or delay today.
Simulate and manage custom cutting jobs with ease. Our software simulates the generated toolpaths to give you a full picture of how your machine will act. CabBuilder also features a cut job management system where you can keep track of your project and material remains.
Collaborate with Designers in ProKitchen
Access thousands of ProKitchen designers and dealers. Publish your custom cabinetry libraries to thousands of ProKitchen users quickly and easily. These designers use your custom cabinets in their ProKitchen projects helping to sell your cabinetry and grow your business.
Import the ProKitchen designers' projects directly back into CabBuilder. Convert approved projects from ProKitchen design files directly into CabBuilder to finish the project – making your job so much easier!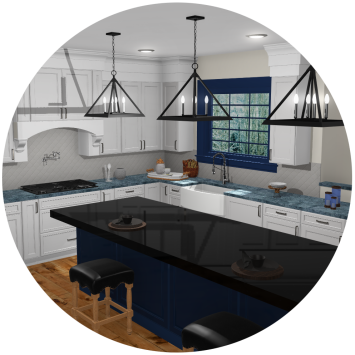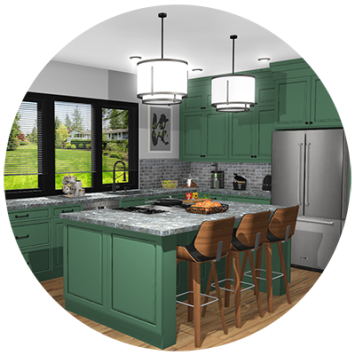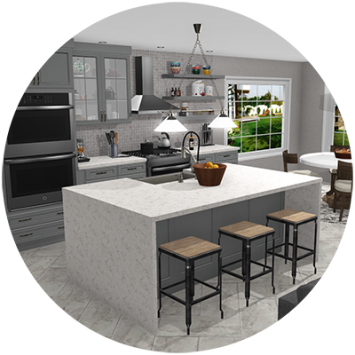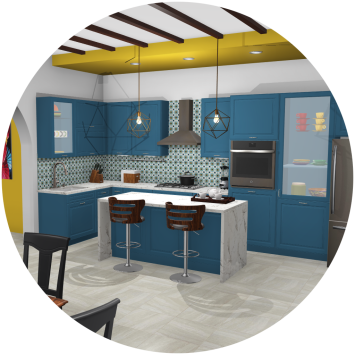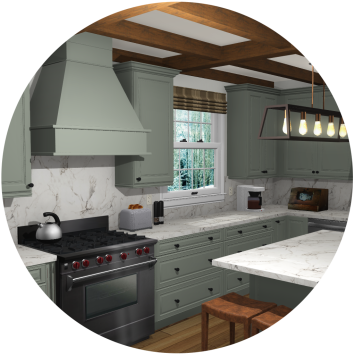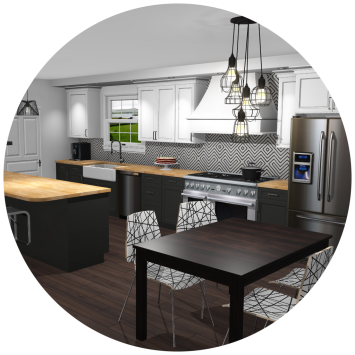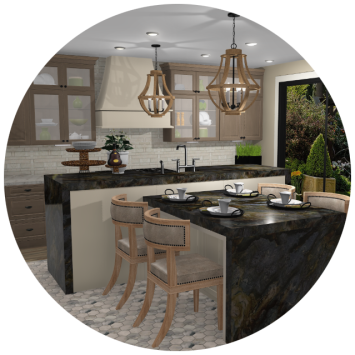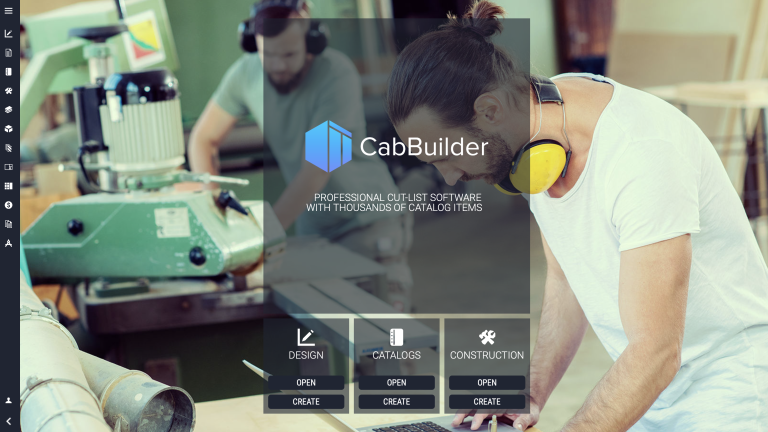 CabBuilder at Your Fingertips
CabBuilder is cloud-based and fully portable. Streamline the design, pricing and manufacturing of custom cabinetry – CabBuilder can run on any device with a web browser including PC's and MACs.
proud to partner with Blum
The Blum name stands for quality, innovation and great customer service. Blum is a solutions-oriented manufacturer that specializes in concealed hinges, drawer systems and systems for lift-up doors. Each of their products has been designed carefully, with the customer experience in mind, and research to back them. From the Blum touch-to-open technology, to the soft-closing door or drawer, their hardware helps modernize the kitchen experience.
custom cabinetry with CNC Manufacturers























CabBuilder Software by Real View, Inc. © 2023